I can't believe it's already November. Before we know it, the year will be over and 2010 will start. There are some events of note that I'm counting down, for better or for worse.
T minus 7 days until the new Call of Duty Modern Warfare 2
comes out and the hubs disappears. Amazon promises to have it delivered to our door on November 10. This gives my husband 7 days to finish the drywall for his game room in the basement. Is it going to happen? My husband would have to answer that but I'm gonna say the basement has a snow ball's chance in hell of being finished!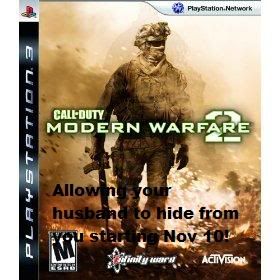 T minus 16 days until The Twilight Saga: New Moon
opens in the US. I really can't wait to see this but have no idea when I will get to see it due to...
T minus 18 days until my sister's due date
for baby #2. I have a feeling we're going to be watching New Moon and she's gonna go in labor. I'll just call for the ambulance and finish watching the movie. The theater's only 10 minutes away from the hospital.
T minus 26 days until
NaNoWriMo
is over
. Current word count: 4791. I totally slacked off with twitter on the train ride home today. If anyone wants to see a summary of my work, just comment below and I will post it. (I'm hmmille on NaNoWriMo.org if you want to be buddies)
FireCr0tch
over at
WeBitePrettyHard
has deamed November BlogoWriMo and she's going to post everyday. I've promised to comment every day, even if the comments are off topic and make absolutely no sense.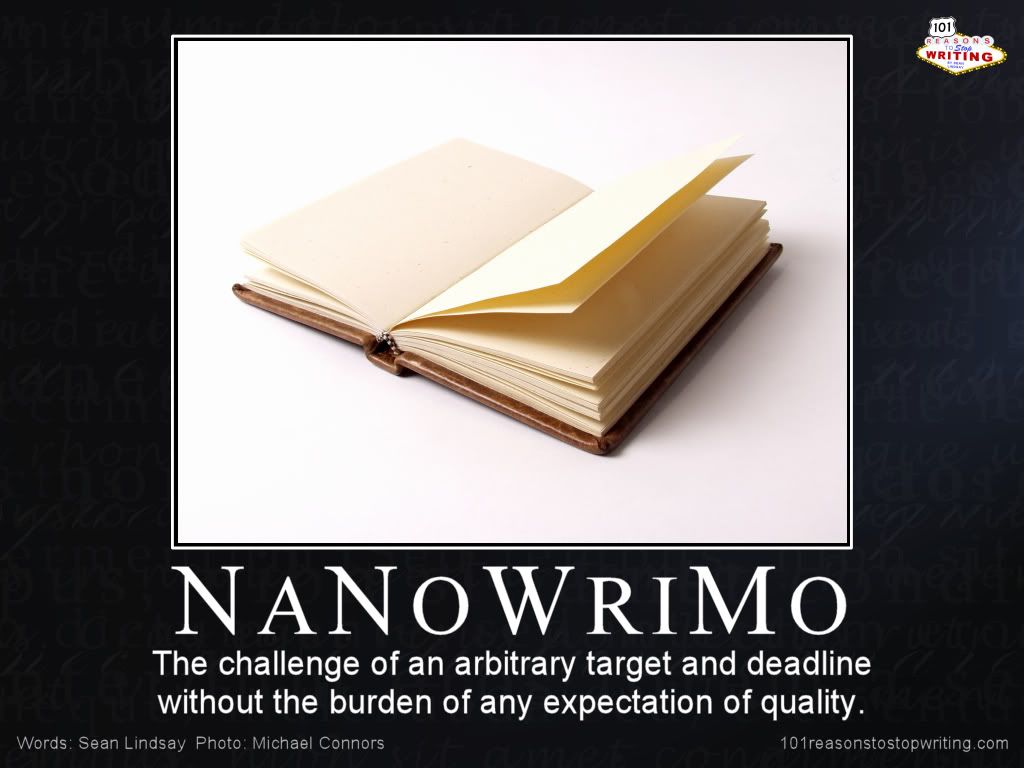 T minus 51 days until Christmas
. I really have no idea what to get anyone. I'm betting it's going to be a gift card Christmas this year. (And for anyone reading this blog that buys me presents: I want gift cards to Amazon.com or Barnes and Noble, thank you) Plus this means 50 days until I get a much needed week and a half long vacation.